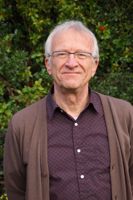 Iedere week schrijft een van de (steun)fractieleden over zijn of haar ervaringen bij Progressief Ermelo. Deze week is dat Alex Kleijnen, raadslid sinds 2010
De aandachtige lezer/volger van mijn periodieke bijdrage, weet dat ik bezig ben met de Wet op het Passend Onderwijs. Zo was ik van de week op bezoek bij de heer S. van der Heide, beleidsadviseur van het Samenwerkingsverband Passend Onderwijs in onze regio.
De heer Van der Heide ("zeg maar Sieb") is een gedreven en onderlegd spreker. Hij verhaalde over de ontstaansgeschiedenis van de huidige Wet op het Passend Onderwijs.
Vereenvoudigd weergegeven zou je kunnen stellen dat het allemaal begonnen is met de erkenning dat ieder kind recht heeft op onderwijs.
Daarbij was de idee: alle kinderen "samen naar school". En om de tweedeling tussen de gewone school en de speciale school tegen te gaan, kregen de kinderen die om wat voor reden dan ook niet zo goed mee konden komen, een 'rugzakje'. Met geld uit het rugzakje konden ouders kiezen voor een gewone school met extra ondersteuning, of een school voor speciaal onderwijs. Maar het aantal leerlingen met een rugzakje liep sterk op. De minister kwam telkens niet uit met zijn begroting. Op enig moment is toen besloten te stoppen met deze open eind financiering.
We gaan nu werken met vaste budgetten. Dat was en is het nieuwe credo. Alle regio's in het land worden hetzelfde behandeld en krijgen een vast bedrag voor speciale onderwijsondersteuning. Het is geen bezuiniging, volgens Sieb, maar een andere manier van verdeling. Het macro budget van het Rijk blijft gelijk. De taak van het Samenwerkingsverband is om deze middelen in overleg met de 41(!) schoolbesturen te verdelen. En wat bleek? In onze regio volgen verhoudingsgewijs te veel kinderen speciaal onderwijs. Onze regio (Nijkerk, Putten, Ermelo, Harderwijk, Nunspeet, Elburg, Epe en Zeewolde) heeft zogezegd een negatieve verevening. Dus moest er een soort overgangsfinanciering komen. En zo geschiedde. In de komende jaren is nu de opdracht dat er minder leerlingen naar het speciale onderwijs gaan. Want als dat niet verandert, dan gaan we 1.9 miljoen euro's tekort komen in 2020.  Dat lijkt heel veel, maar in de praktijk komt het neer op een verevening, lees vermindering, van anderhalve leerling per basisschool (we tellen regionaal 131 scholen: basisscholen, speciale basisscholen en speciale scholen)
Over de huidige bestuursvorm van het Samenwerkingsverband wordt ook nagedacht, want met 41 schoolbesturen om de tafel zitten werkt niet echt soepel. Tot zover. Wordt vervolgd.
Bovenstaande gaat over het basisonderwijs.
Er bestaat ook een regionaal Samenwerkingsverband voor het voortgezet onderwijs. Daarover later meer.