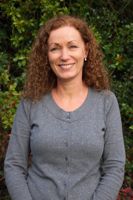 Iedere week schrijft een van de (steun)fractieleden over zijn of haar ervaringen bij Progressief Ermelo. Deze week is dat Anneke Knoppert, raadslid sinds maart 2012.
Deze week hebben wij in de commissie Infrastructuur & Ruimte uitgebreid gesproken over de plannen voor de Leemkuul. Of beter gezegd: over de plannen voor de locátie van de Leemkuul.
Dat de Leemkuul in zijn huidige vorm, als wijkcentrum, zal verdwijnen is al bekend sinds eind 2012 toen wij als gemeenteraad het accommodatiebeleid hebben vastgesteld. Hiermee hebben wij als raad de keuze gemaakt voortaan vooral in te zetten op activiteiten in plaats van in gebouwen (de stenen).
Eén van de manieren om dit te doen is om de beschikbare accommodaties door meerdere organisaties te laten gebruiken om zo het beschikbare budget zo goed en efficiënt  mogelijk te besteden.
Dat dit aanpassingen vergt van alle gebruikers is duidelijk en ook het feit dat dit soms op weerstand stuit is begrijpelijk.
De meeste gebruikers/huurders van de Leemkuul hebben inmiddels een ander onderkomen gevonden en voor de laatste paar wordt nog naar een oplossing gezocht. Dat Stichting de Parasol in wijk West moet blijven, staat voor zowel de raad als het college buiten kijf. Tot er definitieve plannen bekend zijn voor de locátie Leemkuul kunnen ze blijven zitten en daarna zal er gezorgd worden voor een tijdelijk onderkomen wanneer blijkt dat er in het nieuwe complex een ruimte beschikbaar komt waar ze gebruik van kunnen maken, of voor een definitieve vervangende ruimte wanneer ze niet in het nieuwe complex terug kunnen komen.
In de door het college voorgestelde uitgangspunten voor de nieuwbouw op de locatie is opgenomen dat er minimaal een ruimte gecreëerd moet worden die gebruikt kan worden voor een ontmoetingsfunctie. Deze ruimte kan dan door zowel bewoners als omwonenden en natuurlijk de wijkvereniging gebruikt kunnen worden als een soort van wijkcentrum.
Wat er uiteindelijk gebouwd gaat worden is trouwens voor iedereen nog een grote vraag. Het college gaat een prijsvraag uitschrijven voor de invulling van de locatie aan de Eksterstraat. Door het vaststellen van de Nota van Uitgangspunten (dit gebeurt in de raadsvergadering van 8 januari 2015) worden voorwaarden en mogelijkheden meegegeven aan geïnteresseerde initiatiefnemers.