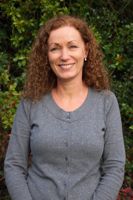 Iedere week schrijft een (steun)fractielid over zijn of haar belevenissen bij Progressief Ermelo. Deze week is de beurt aan Anneke Knoppert, raadslid sinds maart 2012.

Nog niet eens zo heel lang geleden waren de mogelijkheden om als politieke partij met 'de burger' in contact te komen beperkt. Zo rond de gemeenteraadsverkiezingen werden er een paar debatten en een politieke markt georganiseerd waar men elkaar in levende lijve tegenkwam en verder was iedereen natuurlijk altijd welkom bij de vele commissie- en raadsvergaderingen. En wanneer men hele dringende zaken had die besproken of bepleit moesten worden kwam men bij de fractievergaderingen op bezoek of werden de raadsleden per telefoon benaderd.
Hoe anders is dat nu.
Iedere partij heeft minimaal een website, de meeste ook wel een Facebookprofiel en een Twitteraccount hoort er eigenlijk ook gewoon bij.
Progressief Ermelo heeft al sinds jaar en dag een website waarop regelmatig nieuwe artikelen geplaatst worden. Zo wordt er na de raadsvergaderingen een korte samenvatting gegeven van de inbreng van PE en de uitslag van de verschillende onderwerpen die op de agenda stonden, staan er verslagen van werkbezoeken die afgelegd zijn en wordt er gereageerd op actuele zaken.
Sinds een paar maanden verschijnt er iedere week een blog van een van de (steun)fractieleden over zijn of haar ervaringen bij Progressief Ermelo. Dit kan gaan over het reilen en zeilen binnen de fractie, een onderwerp waar iemand persoonlijk sterk bij betrokken is of een reactie op iets uit het nieuws.
Het  zeer uitgebreide nieuwsarchief op de site geeft de mogelijkheid om alle artikelen en nieuwsberichten terug te lezen tot 1997.
Ons Facebookprofiel is veel jonger, maar daarom niet minder belangrijk. Is het op de website voornamelijk eenrichtingsverkeer (hoewel onder ieder artikel de gelegenheid geboden wordt om te reageren), via Facebook is er meer interactie met de lezers. Dit is iets waar wij uiteraard heel blij mee zijn.
Twitteren doen wij zowel via de account @progressiefe als via de persoonlijke accounts van onze wethouder en raadsleden. @LaurensKlappe , @RenArts1 ,
@aknoppert , @bvth2012 en @AKleijnenErmelo .
Communiceren via de sociale media biedt natuurlijk het voordeel van het snel kunnen reageren en à la minuut je nieuws kunnen delen. Het is dan ook een mooie aanvulling op de zaken die wij uiteraard nog steeds doen zoals het houden van een spreekuur en het een paar keer per jaar 'in het dorp staan' om met de mensen in gesprek te gaan over op dat moment in de politieke belangstelling staande onderwerpen.
Mijn persoonlijke voorkeur is het op (werk)bezoek gaan bij allerlei organisaties, verenigingen, bedrijven en bij particulieren die betrokken zijn bij bestemmings- en (ver)bouwplannen in hun directe omgeving. Een persoonlijk gesprek geeft nog meer de gelegenheid om elkaar goed te begrijpen en uiteraard is het goed om de zaken 'in het echt' te gaan bekijken. Soms nodig ik mijzelf uit voor zulke bezoeken, maar ik ga ook graag in op een uitnodiging van u.
Ik ben bereikbaar per e-mail via anneke.knoppert@gmail.com of telefonisch op 06 – 42637258.