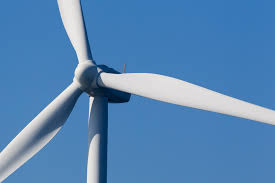 Vijf jaar geleden heeft de gemeenteraad een ambitieus plan vastgesteld waarin staat dat Ermelo in 2030 energieneutraal wil zijn. Oftewel: dat er in Ermelo dan net zoveel groene, duurzame energie wordt opgewekt als dat er gebruikt wordt. In dit Klimaat uitvoeringsplan (KUP) wordt beschreven hoe Ermelo hiernaartoe kan werken.
Er is een evaluatie geweest over de afgelopen vijf jaar, deze zal in de raadsvergadering van 28 mei besproken worden. Daarna zal er een nieuw plan gemaakt worden voor de komende jaren. Uit deze evaluatie blijkt dat Ermelo de afgelopen vijf jaar voor 8% energieneutraal geworden is. Dit resultaat is niet slecht, maar er moet dus nog wel heel wat gebeuren om tot 100% te komen. De vraag is nu hoe we dat gaan doen.
Ons energieverbruik terugdringen lijkt logisch. Maar hoe gaan wij dat doen? En hoe gaan wij de benodigde groene, duurzame energie opwekken? Met behulp van zonnepanelen of door het verbranden van biomassa? Of zetten we in op windenergie? Belangrijke vragen die gevolgen hebben voor de inwoners van Ermelo. Daarom wil Progressief Ermelo met u in gesprek.
Wij horen graag hoe u denkt dat er meer energie bespaard kan worden en wat volgens u de beste manier is om groene, duurzame energie op te wekken. Op zaterdag 30 mei staan wij van 10.00 tot 14.00 uur op het Pauwenplein om met u in gesprek te gaan. Wij hopen u daar te ontmoeten!