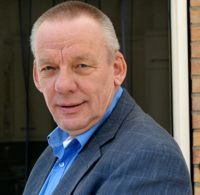 Regelmatig schrijft een van de (steun)fractieleden over zijn of haar ervaringen bij Progressief Ermelo. Deze keer is dat Jan Betten, sinds een jaar steunfractielid bij PE.
Met ingang van 1 januari is de nieuwe participatiewet in werking getreden, dat heeft nogal wat gevolgen voor iemand die een WIA-uitkering heeft, maar ook mensen met een bijstandsuitkering krijgen te maken met veranderingen. Ook de verkorting van de WW-duur zal invloed hebben, de mensen zullen sneller een beroep moeten gaan doen op een bijstandsuitkering.
De gemeente Ermelo gaat dit oppakken met het project Niemand op de Reservebank. Dit houdt in dat getracht gaat worden om mensen vanuit een uitkeringssituatie weer aan een betaalde baan te helpen.
Dit gaat o.a. gebeuren door bedrijven te bezoeken om ze te motiveren om deze groep mensen weer een kans te geven op de arbeidsmarkt. Hiervoor zijn twee accountmanagers aangetrokken die deze zware taak op zich gaan nemen.
Mensen die al geruime tijd uit de arbeidsmarkt zijn, kunnen weer werkervaring op gaan doen bij Proson of bij het Participatiehuis en misschien kan ook de Zaak van Ermelo hier in meeliften.
Het zal een heel moeilijke taak worden om bedrijven bereid te vinden die hieraan mee willen werken want het vergt van een werkgever ook een bepaalde inspanning om deze groep mensen te begeleiden. Het lijkt mij dan ook dat niet alleen naar bestaande bedrijven gekeken moet gaan worden, maar ook naar bedrijven die zich in Ermelo kunnen of willen vestigen. Ik denk hierbij vooral aan de zorg- en dienstverlening, maar uiteraard zijn ook andere bedrijven welkom, maar wel onder voorwaarde dat het schone industrie moet zijn.
Ermelo is vooral sterk in de recreatie en zorg en daar liggen in mijn ogen ook heel veel kansen, bijv. in de recreatie. Ik denk aan een camping of een recreatiepark die in het seizoen mensen kan gebruiken voor de schoonmaak maar ook in de horeca in deze bedrijfstak is dan volop werk.
Ik begrijp dat dit een hele zware taak gaat worden, maar ik ben er van overtuigd dat als iedereen de schouders er onder wil gaan zetten en open staat om deze mensen weer een kans te geven, dit project zeker een kans van slagen heeft