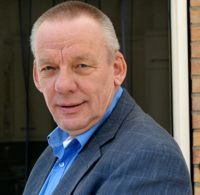 Regelmatig schrijft een van de (steun)fractieleden over zijn of haar ervaringen bij PE. Deze keer is dat Jan Betten, steunfractielid sinds 2014.
De mensen horen steeds vaker via de media dat de crisis voorbij is, helaas merken heel veel mensen hier nog niets van. Er zitten nog steeds te veel mensen zonder werk, vooral de oudere werklozen hebben nog steeds heel veel moeite om een baan te vinden. Natuurlijk zijn er ook veel werklozen onder de jongeren, maar de kans dat die weer aan de slag komen is groter dan bij de ouderen.
Wat doet de gemeente Ermelo hieraan? Sinds kort zijn Jan Hermen Vroegindewij en Herman Bolhuis samen met de Sociale Dienst Veluwerand druk doende om  mensen met een uitkering weer aan  werk te helpen. Via allerlei speciale regelingen hebben deze twee heren de laatste tijd al menig succes geboekt. Zit u in een uitkeringssituatie? Dan is het misschien slim om via uw klantmanager in contact te komen met deze heren.
Daarnaast is het mogelijk om via Welzijn Ermelo (Pinel) een vrijwilligersfunctie te bekleden, dit staat goed op uw CV en u ondersteunt daar tevens de samenleving mee.
Wat heeft PE te maken met de doelgroep die het minder hebben? Wij steunen o.a. de Voedselbank. Helaas is de Voedselbank voor veel mensen een broodnodige ondersteuning om iedere maand rond te kunnen komen en ook het afschaffen van de leges van de parkeerkaart voor invaliden kan op onze steun rekenen. Voor de nieuwe wijkteams ligt hier een uitdaging; deze mensen moeten de gezinnen in het vizier krijgen die door allerlei oorzaken in de problemen zijn geraakt of dreigen te raken. Wij als PE zullen nauwlettend in de gaten houden dat de gemaakte afspraken ook nagekomen worden.  Wij hebben regelmatig overleg met de cliëntenraad van de Sociale Dienst Veluwerand (SDV), waarbij wij diverse zaken aan de orde stellen die dan via de cliëntenraad bij de desbetreffende personen terechtkomen.
Mocht u vragen hebben over het armoedebeleid, loop rustig eens binnen op ons spreekuur of neem contact op met een van onze raadsleden. Gegevens over het spreekuur en de raadsleden kunt u vinden op onze website www.progressiefermelo.nl