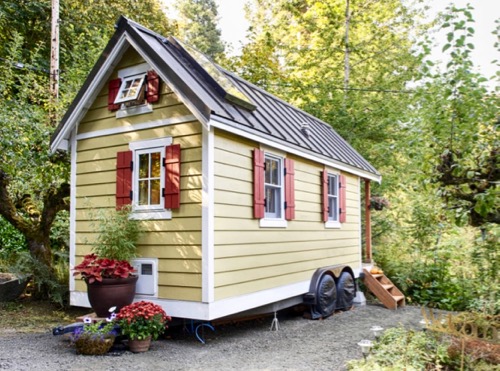 In de Woningbouwprogrammering en sturingskader stukken staan de aantallen en locaties waar in de komende jaren huizen gebouwd zouden kunnen wonen. Overzichtelijk, duidelijk en jaarlijks een evaluatie. Wat wil je als fractie nog meer?
Nou, om te beginnen willen wij dat bij het begin van ieder woningbouwplan Woonvisie 2014 erbij gepakt wordt. Hierin staat dat de nadruk gelegd moet worden op o.a. kwaliteit, grondgebonden, duurzaam, kleine huishoudens, sociale huurwoningen, behoud van het 'groen' wonen (dus niet eerst alle bomen weg en dan gaan bouwen). We moeten ons niet laten leiden door wat een ontwikkelaar wil of nodig vindt, maar zelf mee beslissen aan de hand van wat we als gemeenteraad afgesproken hebben in de woonvisie.
Progressief Ermelo vindt ook dat verder gedacht moet worden dan steeds maar weer de voorspelbare rijen eengezinswoningen. Speciale woonvormen voor ouderen, jongeren en begeleid wonen zijn nodig. En waarom niet een combinatie van die drie? Ook het collectief particulier opdrachtgeverschap  (COP) moet meer ruimte krijgen net zoals de mogelijkheid voor tijdelijke huisvesting voor mensen die op korte termijn woonruimte nodig hebben zoals jongeren, statushouders en mensen die net gescheiden zijn.
Ook willen wij weten of er mogelijkheden zijn om appartementen te bouwen boven het toekomstige Huis van Bestuur en Cultuur. Hier zouden we twee vliegen in één klap kunnen slaan: extra woningen in het centrum en een mooie afgeronde omlijsting van het Raadhuisplein.
Zowel over de tijdelijke huisvesting als appartementen aan het Raadhuisplein is mede namens PE een motie ingediend die beide unaniem zijn aangenomen.