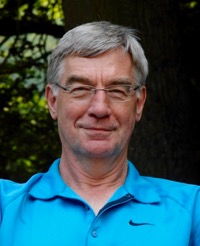 Regelmatig schrijft een van de (steun)fractieleden over zijn of haar ervaringen bij PE. Deze keer is dat Aad Bezemer, sinds kort steunfractielid.
Ruim een half jaar geleden ben ik lid geworden van PE. Waarom? Omdat ik me betrokken voel bij het wel en wee van Ermelo en omdat het uitgangspunt van PE mij aanspreekt: sociaal en groen. Het werd mij snel duidelijk dat als ik actief mee wilde doen het bijwonen van de fractievergaderingen  daarvoor het beste middel was. Zodoende ben ik de fractievergaderingen zoveel mogelijk bij gaan wonen en mag ik mij inmiddels ook als lid van de steunfractie beschouwen. Door de plezierige sfeer die er binnen de fractie heerst, voelde ik me er al snel thuis. Ik ervaar het als nuttig en zinvol om een bijdrage te leveren aan de discussies binnen de (steun)fractie aangaande alle onderwerpen die via de raadsagenda om een standpunt of visie vragen en dat zijn er nogal wat. Ik heb grote bewondering gekregen voor de inzet van onze fractieleden, naast de raads- en commissievergaderingen zijn er nog heel wat activiteiten waar de aanwezigheid van fractieleden gewenst is.
Zelf heb ik de meeste affiniteit met onderwerpen op het terrein van de commissie Infrastructuur en Ruimte. Dat laat zich eenvoudig verklaren vanuit mijn werkomgeving, ik ben bijna voortdurend werkzaam geweest (en nog) op het gebied van milieu bij de rijksoverheid, eerst het ministerie van VROM en vervolgens het ministerie van Infrastructuur en Milieu. Voor mij waren daar de belangrijkste onderwerpen geluid en luchtkwaliteit. Nadat ik bijna vier jaar geleden van Breda naar Ermelo ben verhuisd, ben ik in dienst gekomen bij het RIVM in Bilthoven. Scheelt heel wat reistijd vergeleken met Den Haag. Al met al bevalt het me prima hier in Ermelo en zeker bij bij PE.
Na deze wat persoonlijke introductie zal ik in komende stukjes op deze website meer ingaan op actuele onderwerpen die de aandacht vragen.