door René Arts –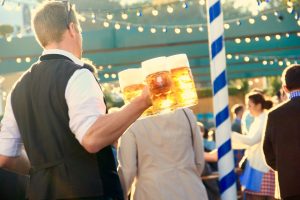 Waarom zou je regels bedenken als je er toch niets mee doet wanneer mensen zich er niet aan houden? Deze vraag stel ik mezelf als raadslid de laatste tijd steeds vaker. Twee voorbeelden.
Als er binnen Ermelo evenementen gehouden worden dan is daarvoor een vergunning nodig. Daarin staat dan onder andere hoeveel geluid de organisator mag produceren. Alleen worden er geen geluidsmetingen gedaan. En wanneer mensen klagen over geluidsoverlast ontstaat dan een discussie of het volume echt te hoog was of niet. Dat lost niets op en het is ook niet zinvol.
Een heel ander voorbeeld gaat over het fietsen in de Stationsstraat, in het deel waar dat tussen 11 en 18 uur niet mag. Dat wordt massaal gedaan. Dat leidt soms tot gevaarlijke situaties omdat voetgangers denken dat ze in een voetgangersgebied lopen terwijl er dus gewoon wordt gefietst. Tot enige tijd geleden liep er regelmatig een controleur namens de gemeente in het dorp die mensen aansprak en zo nodig ook boetes uitdeelde. Dat zie je nu nauwelijks meer.
Ik heb van de genoemde voorbeelden al een paar keer een punt gemaakt in commissie- en raadsvergaderingen. Namens Progressief Ermelo ga ik met deze zaken verder aan de slag. Als u andere voorbeelden heeft waarbij regels worden gesteld zonder deze te handhaven, dan hoor ik dat graag van u!