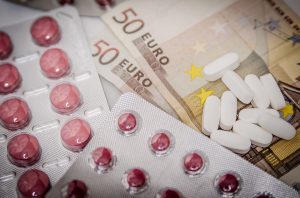 door Alex Kleijnen – Is de eigen bijdrage die de gemeente vraagt voor huishoudelijke ondersteuning, dagopvang en individuele begeleiding te hoog? Gaan mensen deze WMO-voorzieningen uit de weg omdat ze het niet kunnen betalen? Of heeft het met andere zaken te maken? Zijn sommige mensen niet in staat om hulp te vragen? Hoe win je het vertrouwen van mensen die contacten uit de weg gaan? Het is voor het sociale wijkteam van de gemeente een lastige opgave.
Natuurlijk horen we weleens wat. En we geloven best dat mensen zorg mijden. Maar we weten niet om hoeveel mensen het gaat. Hebben we met een incidenteel of structureel probleem te maken? We willen het weten want dan kunnen we er misschien iets aan doen. Het zijn zaken die de fractie van PE bezighoudt. Daarom hebben we schriftelijke vragen gesteld aan het college. We zijn in afwachting van beantwoording.
Ook de huisartsenvereniging Ermelo hebben we benaderd. Merken zij dat patiënten om financiële redenen medische zorg niet laten door gaan? Het antwoord van de huisartsen kwam al snel: "Ja dat merken we. Het meest duidelijk komt dit voor bij fysiotherapie. Hiervoor dient de patiënt namelijk aanvullend verzekerd te zijn. Anders moet er betaald worden. Hier haken mensen vaak op af. Het komt voor dat mensen nader onderzoek soms weigeren omdat dit flink in de papieren kan lopen. Zoals bijvoorbeeld pathologisch onderzoek bij uitstrijkjes, moedervlekken, bloed- en röntgenonderzoek. Ook het gebruik van bepaalde medicijnen gaat gepaard met flinke eigen bijdragen. Dit zijn redenen om af te haken". Aldus de reactie van de huisartsen.
We zijn niet gerust. Het is niet oké als mensen vanwege te weinig geld afzien van (medische) zorg. Dat is niet goed! Niemand zit te wachten op verergering van problemen, laat staan op calamiteiten. Namens mijn fractie heb ik aangekondigd in de eerstkomende commissievergadering het onderwerp zorgmijding uitgebreider te willen bespreken.