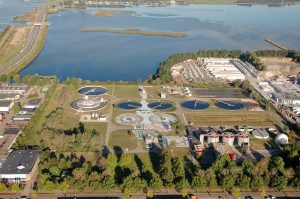 door René Arts – Drugsgebruik is een probleem en het is goed dat de gemeente een rol speelt in de bestrijding van dit probleem. Dan heb ik het bijvoorbeeld over handhaving, zoals het sluiten van woningen waar hennep wordt gekweekt. Maar ook het stimuleren van voorlichting aan jongeren in samenwerking met de scholen. Dit mag allemaal best iets kosten. Maar we moeten het geld natuurlijk niet, figuurlijk dan, door het riool spoelen.
Dat schrijf ik omdat een meerderheid van de gemeenteraad op donderdag 20 april een voorstel heeft gedaan waarin staat dat de gemeente een rioolwateronderzoek moet doen. Navraag bij onder andere het gerenommeerde Trimbos-instituut leert dat dergelijk onderzoek weinig meerwaarde heeft. Het komt er op neer dat je met metingen in het riool kunt bepalen hoeveel drugs er worden gebruikt. Binnen Ermelo zijn echter veel instellingen waar cliënten medicatie gebruiken die je ook terug vindt bij het rioolonderzoek. Daarnaast willen de partijen die vóór rioolwateronderzoek zijn dit onderzoek samen met de gemeente Putten doen. Technisch is het lastig om het onderzoek zonder Putten te houden, het riool loopt namelijk van Putten via Ermelo naar Harderwijk, en het maakt het onderzoek ook minder nuttig. Waarom moeten wij het drugsgebruik in Putten meten?
Daarnaast geeft een rioolwateronderzoek op veel vragen geen antwoord. Gaat het bijvoorbeeld om eenmalige gebruikers of om echte verslaafden? Hoeveel wordt er per persoon gebruikt? Is er gebruikt door toeristen of door Ermelo-ers?
En zo zijn er meer vragen die je met een rioolwateronderzoek niet kunt beantwoorden, waardoor PE verwacht dat je met de uitslag heel weinig kunt. En waarmee we dus geld steken in een slecht werkend middel om een op zich nobel doel te bereiken.