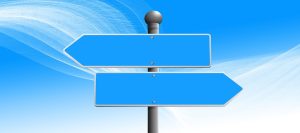 door Aad Bezemer – De vraag of iemand met een openbare functie wel of niet integer handelt, duikt nog weleens op in de actualiteit. Hoe zit dat bij ons in Ermelo? Die vraag kwam bij me op naar aanleiding van de besluitvorming in de gemeenteraad rondom de RKPWA.
Hoe zat dat ook al weer? De RKPWA heeft recht op nieuwbouw, dat stond voor niemand ter discussie. Omdat de gemeente de verantwoordelijkheid heeft voor de financiering daarvan werden er afspraken gemaakt tussen het schoolbestuur en de wethouder: het schoolbestuur kreeg een budget toegezegd volgens de geldende regelgeving en zou als bouwheer verantwoordelijk zijn voor opdrachtverlening aan architect en aannemer. Iedereen blij.
Totdat bij aanbesteding bleek dat het budget niet toereikend was, het ontwerp telde veel meer vierkante meters dan waarop het budget (en dus de gemaakte afspraken) op was gebaseerd. Tsja, aanbesteden kon dus niet en de bouw werd uitgesteld. Overleg bestuur – wethouder: impasse. De pers ziet er wel wat in: kindertjes in de kou! Onzin natuurlijk, maar ja, beeldvorming, inspelen op menselijke emoties… En ook de politiek pikt dit op, een mooi aaibaar onderwerp dat publiciteit oplevert! Een "spoedmotie" in de gemeenteraad, door de initiatiefnemende partij breed toegelicht, arme kindertjes, schande als de raad nu geen aanvullend budget beschikbaar stelt! En dan is er natuurlijk geen enkele partij die hier tegen is. (Geen enkele? Ja, er is één partij die wars van alle aandacht zich principieel opstelt).
Mooi geregeld toch door de politiek!
Maar is dat zo? Een schoolbestuur overschrijdt willens en wetens het afgesproken budget en creëert daarmee haar eigen probleem. En wordt daar vervolgens voor beloond….
Een politieke partij spant zich er fors voor in, in het belang van de kinderen. Maar bij nader inzien valt niet uit te sluiten dat er ook andere, meer persoonlijke motieven een rol hebben gespeeld….
(Bijna) alle politieke partijen waren begaan met het probleem van de kinderen. Maar er zijn binnenkort wel verkiezingen…
Iedereen integer? Het oordeel laat ik aan een ieder zelf over.
*) Verschillende omschrijvingen zijn mogelijk:
Integer = eerlijk en oprecht, geen verborgen agenda.
Een integer persoon zal zijn doen niet laten beïnvloeden door oneigenlijke zaken.