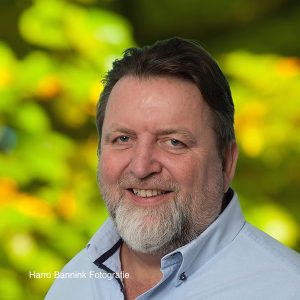 door Hans Ligtermoet, voorzitter Progressief Ermelo – Mooi verhaal, maar gaan we dan niet meer voor sociaal en groen? Natuurlijk doen we dat, maar ons verkiezingsprogramma gaat veel verder.
Het is lastig om in een dorp waar alles goed lijkt te gaan nog te roepen dat het anders moet. Wat moet er dan anders? Moet het gaan over stenen, huisvesting, duurzaamheid, sportvoorzieningen, zorg, of iets anders? Wat willen we nu eigenlijk?
Helaas kunnen wij als Progressief Ermelo geen kant-en-klaar antwoord geven. Iedereen heeft zijn eigen wensen en ideeën en die moeten we vooral respecteren. Respect voor iedereen en iedereen in zijn eigen waarde laten lijkt mij een goede start. Toch lijkt dit soms onmogelijk door de verschillende opvattingen. Mensen voelen zich vaak gekwetst door de opvatting van een ander. Toch denk ik dat elkaars opvatting, geloof of mening respecteren uiteindelijk de oplossing is voor de vele vraagstukken die er zijn. Het lijkt me dan ook goed dit vooral mee te nemen tijdens de verkiezingscampagnes en uitlatingen die gaan over opvattingen en meningen van anderen.
Respect voor een ieder is een groot goed, ook tijdens de verkiezingen!