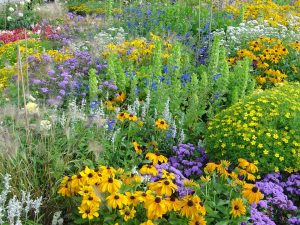 door René Arts – Ermeloërs ergeren zich de laatste maanden aan het slechte groenonderhoud overal in Ermelo. In de wijken zie je veel onkruid en slecht of niet gesnoeide struiken. Nog niet zo lang geleden was Ermelo de groenste gemeente van Nederland. Nu nog steeds, maar het gaat dan niet meer om het groen waarvoor de we die prijs ooit hebben gewonnen…
Als raadslid ben ik diverse malen uitgenodigd door mensen om eens rond te kijken in hun buurt. En inderdaad, het zag het er bijna nooit fraai uit.
Mede door de inzet van PE komt er begin 2018 een plan van aanpak om het groenonderhoud naar een hoger niveau te tillen. Dat is mooi. We horen dan ook graag van u of het straks beter gaat bij u in de buurt! Namens Progressief Ermelo blijf ik mij hier als kandidaat nummer 2 bij de gemeenteraadsverkiezingen op 21 maart graag voor inzetten.