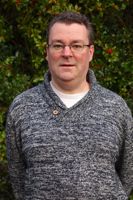 Iedere week schrijft een van de (steun)fractieleden over zijn of haar ervaringen bij Progressief Ermelo. Deze week is dat René Arts, fractievoorzitter en al weer in zijn derde termijn als raadslid voor PE.
De verkiezingen zijn achter de rug, de coalitieonderhandelingen ook en de fractie van Progressief Ermelo begint goed op elkaar ingespeeld te raken. Ook hebben we een aantal steunfractieleden die op de achtergrond hard meewerken. Met hen kunt u binnenkort ook nader kennismaken via hun blog op onze website, op onze Facebookpagina en via onze Twitteraccount.
Op dit moment zijn we druk bezig met het maken van een communicatieplan voor de komende periode. Zaken waar wij nu aan werken zijn: Hoe betrekken wij onze leden nog meer bij onze activiteiten, Hoe krijgen wij nog meer leden en Hoe laten wij de betrokkenheid van jongeren groeien?
Maar er zijn nog veel meer zaken waar we aan willen werken.  Uiteraard zullen we, zoals we al jaren doen, regelmatig organisaties bezoeken en uitnodigen, in het dorp staan om naar u te luisteren en spreekuur  houden (al zijn we inmiddels  niet meer de enige partij die dit doet). Wanneer je persoonlijk contact hebt met mensen is het soms makkelijker om je boodschap te over te brengen. Bij sommige onderwerpen blijft dat echter best lastig. Een goed voorbeeld hiervan is de kwestie van de lanen langs de Harderwijkerweg waar jarenlang discussie over is geweest en waarvan het steeds onduidelijk was of ze nu dicht, open of zelfs half open zouden gaan. Verkeer is sowieso een lastig onderwerp omdat als je het ene doet, bijvoorbeeld een straat afsluiten, dat direct gevolgen heeft voor andere wegen. Ook alle grote ontwikkelingen op het gebied van zorg zijn moeilijk te begrijpen en daarom ook moeilijk uit te leggen.
Het belangrijkste doel van het leggen van contacten blijft het vergaren van informatie. Graag horen wij uw mening over Ermelo en over de Ermelose politiek. Alleen dán kunnen wij onze taak als volksvertegenwoordiger goed uitoefenen!
Uiteraard zijn reacties op dit stukje daarom ook van harte welkom.
René Arts