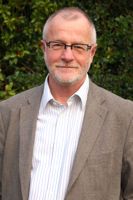 Iedere week schrijft een van de (steun)fractieleden over zijn of haar ervaringen bij Progressief Ermelo. Deze week is dat Laurens Klappe, namens PE wethouder Samenleving.Nog ruim twee maanden en dan is het weer oud en nieuw. Voor veel mensen de periode van de feestdagen en waar gezelligheid bij hoort. Voor anderen ook wel een moeilijke periode met veel lange en donkere avonden. Dit jaar staat deze datum in gemeenteland centraal in veel agenda's omdat dat er dan veel taken van de rijksoverheid, provincie en zorgverzekeraars overkomen naar de gemeenten. Iets dat door velen ook met zorg en onzekerheid tegemoet wordt gezien.
Voor mij, als wethouder met onder andere de jeugdzorg en de WMO in portefeuille ook een spannende tijd. Al lange tijd zijn we bezig met het maken van beleidsplannen, nota, verordeningen en aanbestedingen. Allemaal praat en papierwerk. En dan ineens ben ik er verantwoordelijk voor of alles wel goed verloopt. Kunnen we de jongeren, ouderen en gezinnen wel de hulp en zorg bieden die nodig is? Klopt wat we bedacht hebben ook in de praktijk?
Met alle onzekerheden heb ik er vertrouwen in dat we het in Ermelo gaan redden. We kennen de mensen, weten welke instellingen en vrijwilligers zich al inzetten voor onze inwoners en we zijn dichtbij als het nodig mocht zijn om bij te stellen. Natuurlijk zullen er wel wat aanloopproblemen zijn.
En natuurlijk zullen er ook incidenten zijn en blijven. Die zijn er nu ook al. Maar soms kwamen die incidenten zo vaak voor dat het geen incidenten meer waren, maar structurele onjuistheden in het systeem. En daar willen en kunnen we nu zelf wat aan gaan doen.
In de media en politiek wordt er nog flink moord en brand geroepen en worden doemscenario's geschetst. Misschien is dat maar goed ook. Want we wilden toch dat het anders, beter georganiseerd ging worden? Eén gezin, één plan, één regisseur. Als er dan niemand bezwaar zou maken tegen de beoogde veranderingen dan zouden er blijkbaar ook geen echte wijzigingen in het systeem aangebracht worden. Dan zouden er ook geen 'heilige huisjes' aangetast worden.
In alle gesprekken die ik heb gevoerd met onder andere cliënten, vrijwilligers en mantelzorgers krijg ik ook steeds weer voorbeelden te horen van mensen die aantonen dat er zo hier en daar best ruimte is om zaken te veranderen, te verbeteren. Ondanks de onzekere periode voor zowel de zorggebruikers als voor mij heb ik er vertrouwen in dat we het in de toekomst goed met elkaar gaan redden in Ermelo.