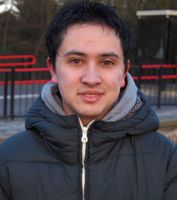 Iedere week schrijft een van de (steun)fractieleden over zijn of haar ervaringen bij Progressief Ermelo. Deze week is de beurt aan Quincy van den Berg. Quincy is sinds de afgelopen verkiezingen steunfractielid bij PE. Mijn naam is Quincy van den Berg en ik ben twintig jaar. Ik ben betrokken bij Ermelo, bijvoorbeeld als steunfractielid bij Progressief Ermelo. In Utrecht studeer ik Integrale Veiligheidskunde aan de Hogeschool Utrecht. Hierbij leer ik veiligheidsbeleid ontwikkelen. Van jongs af aan interesseert veiligheid mij. Ik ben van mening dat het opgroeien in een mooie, leefbare gemeente zoals Ermelo hieraan een bijdrage heeft geleverd.

Leefbaarheid ontstaat niet zomaar. Leefbaarheid betekent dat een wijk/gemeente voldoet aan de fysieke en psychische behoeften van de inwoners. Er moeten bijvoorbeeld genoeg voorzieningen aanwezig zijn zoals een buurtsupermarkt of ontmoetingsplek. Bovendien moet de wijk schoon zijn. Ook speelt het gevoel van veiligheid een grote rol. Sociale cohesie is ook een belangrijk aspect. Met sociale cohesie wordt de betrokkenheid van burgers en ondernemers naar zowel elkaar als naar de wijk bedoeld.
De overheid stuurt de laatste tijd op meer betrokkenheid van en bij de burger. Door de Participatiewet moeten burgers meer betrokken worden bij de samenleving. Bij het wijkgericht werken moet de professional dichter bij de burger komen te staan. 
Ook voor de leefbaarheid en het daaruit voortkomende gevoel van veiligheid, is participeren van bewoners in een wijk zeer belangrijk.
Ik ben ontzettend nieuwsgierig hoe de situatie zich gaat ontwikkelen. We moeten in de toekomst meer naar elkaar omkijken. Iets wat past bij mijn idealen en de idealen van Progressief Ermelo.