Iedere week schrijft een van de (steun)fractieleden over zijn of haar ervaringen bij Progressief Ermelo. Deze week is dat René Arts, fractievoorzitter en al weer in zijn derde termijn als raadslid voor PE.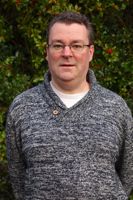 Een onderwerp wat altijd veel oproept, althans meer dan de meeste andere onderwerpen waar de Gemeenteraad zich mee bezig houdt, is verkeer.
Een aantal onderwerpen staan me nog helder voor de geest, en u waarschijnlijk ook. De rotonde Margrietschool, vrachtverkeer rondom Kerkdennen, afsluiting lanen Harderwijkerweg, Prins Hendriklaan, Horsterweg.
Het is lastig om hier de goede keuze te maken voor de politiek. Verkeer is net water. Als je op één weg bijvoorbeeld zorgt voor snelheidsbeperkende maatregelen, dan zal het verkeer sneller zijn weg zoeken via een andere weg. Wat je dus ook voor beslissing neemt, er zijn altijd mensen die vinden dat het niet goed is. Uiteraard zijn er ook mensen die tevreden zijn, maar die laten zich minder horen. Dat is jammer, maar wel begrijpelijk.
Progressief Ermelo heeft een aantal algemene uitgangspunten waar we verkeersmaatregelen aan toetsen. Dat zijn bijvoorbeeld de uitgangspunten van Duurzaam Veilig en de belangen van fietsers en voetgangers. Maar met alleen deze uitgangspunten kom je er niet. Elk knelpunt moet je apart bekijken en vraagt een andere aanpak. Ook is contact met belanghebbenden altijd nodig volgens onze fractie. Nogmaals met de kanttekening dat je het niet iedereen naar de zin kunt maken. Soms is dat moeilijk uit te leggen. Naar iemand luisteren is niet hetzelfde als iemand gelijk geven.
Er zijn natuurlijk best zaken die aangepakt moeten worden. Een voorbeeld is de wegen langs de Westkant van Ermelo. Met name vrij liggende fietspaden langs deze drukke wegen zijn voor PE een belangrijk punt. Ook kan de kruising Paul Krügerweg-Hamburgerweg een stuk veiliger. De komende vier jaar gaan we hier mee aan de slag.
Misschien heeft u nog andere suggesties of heeft u opmerkingen voor onze fractie. Wij horen dat graag. Zo nodig maken we een afspraak.