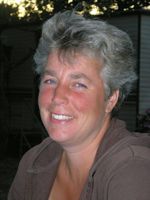 Iedere week schrijft een van de (steun)fractieleden over zijn of haar ervaringen bij Progressief Ermelo. Deze week is dat Sasja Amelunxen, sinds kort steunfractielid bij PE.
Als nieuwkomer heb ik een hoop te leren over het politieke leven. Ik kom daar het beste achter door zoveel mogelijk gewoon te doen en commissies- en raadsvergaderingen te bezoeken.
We beginnen meestal met een aantal mensen op de tribune. Mensen die geïnteresseerd zijn in de politiek of een bepaald onderwerp willen horen. Tijdens de commissievergaderingen zijn er ook altijd een aantal ambtenaren aanwezig. Zij geven zo nodig extra uitleg over de punten die op de agenda staan. De agendapunten worden door deze uitleg een stuk duidelijker en dit draagt veel bij tot het nemen van een goed besluit.
Meestal is het na de pauze een stuk rustiger op de tribune en soms ben ik dan als enige over. Maar mijn doel is om zoveel mogelijk te leren en verder te komen. Mij wordt dan ook vaak gevraagd of ik ambitie heb om in de raad plaats te nemen.
Op dit moment weet ik dat nog niet of dat mijn uiteindelijke doel is. Ik ben meer een mens om zich met onderzoek en verdieping bezig te houden. En daarbij niet te vergeten de inwoners van de gemeente Ermelo te betrekken. Gesprekken aangaan en je verdiepen in de mens en de samenleving is voor mij een belangrijk uitgangspunt.
Ik bekijk alles nu vanaf de zijlijn en neem dan ook vaak midden op de tribune plaats zodat je een goed overzicht hebt over de gehele commissie of de raad.
Ik moet eerlijk bekennen dat het best lange avonden zijn, vooral als je er al een hele dag op hebt zitten. Maar dat heb ik er wel voor over en laat daarvoor zelfs wel eens een tekenles voorbij gaan. Ik meld me dan af bij deze groep en zeg tegen mijn mede cursisten dat de politiek mij roept.
De agenda van A tot Z volgen is heel leerzaam. Mijn fractiegenoten waarderen het dat ik regelmatig aanwezig ben. Ik laat hun dan weten dat ik weer veel geleerd heb en vraag om uitleg wat niet duidelijk is.
Ik vind het altijd fijn als ik mede partijgenoten ontmoet tijdens de vergaderingen. Dan kan je met elkaar ook het proces bespreken en ik kan dan vragen stellen als er weer iets nieuws voorbij komt.
Laatst heb ik ook twee studenten van Landstede mogen begeleiden. Ze kregen een opdracht een raadsvergadering bij te wonen in de plaats waar ze wonen. Binnen Progressief Ermelo vinden we het erg belangrijk om de jeugd bij de politiek te betrekken. Wij willen graag energie steken in het begeleiden van jongeren die kennis willen nemen van de politiek.
Een van de studenten was mijn zoon. Hij is nu nog druk met het schrijven van een betoog. Als onderwerp heeft hij het Raadhuisplein gekozen. Toen ik met hem samen de raadsvergadering nog eens naluisterde via de website van de gemeente, verbaasde hij zich erover dat je zo lang over een onderwerp door kunt praten. Hij vroeg zich daarbij ook af of dit nu wel echt nodig is. Kan het niet sneller en efficiënter? Ik hoor dit wel vaker van de mensen om mij heen. Ik heb mijn zoon uitgelegd dat de meningen wel eens verschillen in de raad en dat dit dan vraagt om met elkaar daarover in debat te gaan. Tenslotte neem je een belangrijk besluit niet over één nacht ijs; het vraagt de nodige aandacht en overwegingen.