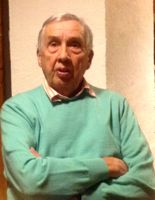 Iedere week schrijft een van de (steun)fractieleden over zijn of haar ervaringen bij Progressief Ermelo. Deze week is dat Anton van der Cingel, voormalig raadslid en nu al weer jaren steunfractielid bij PE.
Een jaar geleden bezocht ik een politieke bijeenkomst in een naburige gemeente. Het ging over de maatregelen die nodig zijn ten behoeve van een toekomstig centraal winkelbestand. De randen  zullen hierbij plaats moeten maken voor woningbouw. De voornaamste reden hiervoor is  de dreigende leegstand. Dit als gevolg van de concurrentie van o.a. het internet. Ook het feit dat de toename van het winkelbestand tweemaal zo groot was als de aanwas van de bevolking is inkrimping dus onvermijdelijk.Dit alles werd verteld door een deskundige die een aantal gemeenten op dit punt van advies diende.
Desgevraagd vertelde hij terloops dat, in zijn optiek, de gemeente Ermelo ook nooit De Verbinding had moeten ontwikkelen, omdat je op die manier nooit tot  een centraal winkelgebied kunt komen. Sluiting van winkels in het randgebied is nu niet meer mogelijk. 
Nu een jaar later blijft deze laatste gedachte nog bij mij rondzweven, zeker nu de Stationsstraat een opknapper heeft gekregen. 
Aan sluiting van het middengebied valt mijns inziens niet te ontkomen. Want bij de randen, dat wil zeggen bij De Verbinding en bij het huidig kernwinkelgebied tussen Rabobank en station kun je niet meer saneren. Daar komt nog bij dat men bij de Aldi en de Plus nog meer winkeltjes wil gaan maken. Willen de zaken van het midden gebied daar naar toe verhuizen? Of willen anderen daar naar toe?
Als je de kranten leest, hebben goedkopere zaken als Action en Lidl alsmede hele dure zaken nog bestaansrecht. Kan bijvoorbeeld het dure segment daar terecht? Dat is iets wat mijns inziens wel onderzocht dient te worden. Binnenkort komt een en ander in de gemeenteraad. Ik ben benieuwd.