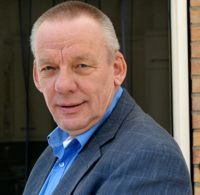 Regelmatig schrijft een van de (steun)fractieleden over zijn of haar ervaringen bij Progressief Ermelo. Deze keer is dat Jan Betten, sinds een jaar steunfractielid bij PE.
Sinds 1 jaar ben ik steunfractielid van PE in Ermelo, in dit jaar is heel veel gebeurd. Om te beginnen de verkiezingsuitslag die voor PE niet ongunstig uit viel maar natuurlijk hoop je altijd dat er meer in zit.
Ik ben dit jaar gekoppeld geweest aan PE raadslid Bea van het Hul, in dit jaar zijn heel veel zaken langs gekomen.
Met name het invoeren van de nieuwe Participatiewet en het gehele WMO gebeuren heeft nog wel wat voeten in aarde gehad (nog steeds) het is uitermate interessant om dit van dichtbij mee te maken. Maar natuurlijk ook andere zaken waar ik vroeger bij dacht waar maak iemand zich druk over maar als je de dieper liggende gedachten erachter weet dan besef je dat een beslissing niet zomaar genomen kan worden.
Dit jaar moeten veel beslissingen genomen worden zoals het vernieuwen van Calluna of nieuwbouw ervan, het gehele centrum moet vernieuwd gaan worden. Ik begrijp dat je niet iedereen naar de zin kan gaan maken, maar het is wel noodzakelijk dat je als fractie alle partijen hoort.
Kortgeleden zijn wij op bezoek geweest bij de mensen van Tonselse Veld die bezorgd zijn om het voornemen om een ontsluitingsweg te maken in dit gebied en het voornemen van de Haegehorst om uit te breiden wat tegen bezwaren stuit omdat dit te koste kan gaan van de natuur.
Zijn allerlei zaken waar de komende tijd een beslissing over genomen moet worden, en als steunfractielid heb je daar zeker een stem in. Het is voor mij dan ook een zeer leerzaam jaar geweest en het komende jaar mag ik weer met Bea meelopen om zo nog meer te weten te komen over wat er allemaal speelt in de gemeente. Ik zou dan ook graag zien dat er meer jonge mensen zich bij de partij gaan aansluiten, want ik ben er van overtuigd dat het heel leerzaam is om in een steunfractie te zitten.