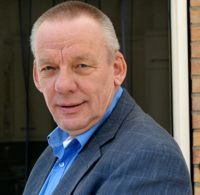 Regelmatig schrijft een van de (steun)fractieleden over zijn of haar ervaringen bij Progressief Ermelo. Deze keer is dat Jan Betten, sinds een aantal jaren steunfractielid bij PE.
Na een week hard werken is het altijd prettig om even de afgelopen week door te nemen onder het genot van een hapje en drankje, zoals ook afgelopen vrijdag. Het was prachtig najaarsweer en een mooie gelegenheid om nog even op een terras te zitten. Echter, wat schetste mijn verbazing, in de Stationsstraat waar momenteel hard gewerkt wordt is het volgens mij nog steeds verboden om te fietsen na elf uur 's morgens, laat staan om met een brommer of zelfs met een auto er doorheen te rijden. Ik heb binnen 30 minuten zeker 25 overtredingen geteld, maar helaas zag ik geen enkele toezichthouder die hier had kunnen handhaven. Toen liep ik even vanaf het Pauwenplein naar het station en zag veel fietsen die maar overal geplaatst zijn; mensen met een handicap kunnen hier vrijwel niet normaal passeren.
Dan ga ik op zaterdag even iemand ophalen van het station en lopen we gezamenlijk van het station naar Ermelo West via het pad langs de kinderboerderij en tot mijn verbazing zag ik daar in de struiken een partij afval liggen. Maar ik zag ook geen enkele afvalbak staan waar de mensen het afval in hadden kunnen dumpen.
Zaterdag uiteraard ook bij DVS geweest en daar zie je ook weer dat mensen hun afval maar gewoon uit hun handen laten vallen. "Daar zijn toch vrijwilligers voor om het op te ruimen" wordt er gezegd wanneer je de mensen er op aanspreekt.
Zondag prachtig mooi weer en dan heb je ook nog de jaarlijkse Bokkentocht.  Dan zie je weer hoe mooi de gemeente Ermelo is als je door de bossen naar Garderen fietst, maar ook hier zie je helaas weer veel zwerfafval. Onderweg ook geen afvalbakken kunnen ontdekken en dit nodigt natuurlijk ook uit om het afval zomaar uit je handen te laten vallen. Ik weet natuurlijk ook dat er een prijskaartje aan de prullenbakken hangt, maar het is toch zonde dat deze mooie gemeente op diverse plaatsen zo vervuilt. Volgens mij ligt hier een goede taak voor de handhavers van de gemeente, maar natuurlijk ligt de verantwoordelijkheid in eerste instantie bij de mensen zelf. Toch ben ik nog steeds blij dat ik in deze gemeente mag wonen, maar mijn boodschap aan de mensen is: ruim je afval op en houd je aan de regels!