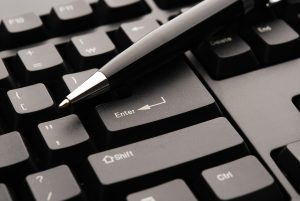 Regelmatig schrijft een PE-er over zijn of haar ervaringen bij de partij. Deze keer is dat voormalig raadslid Hans Ligtermoet; tegenwoordig voorzitter van Progressief Ermelo.
Ik heb iets met zwemmen en zwembaden. Voordat ik in de gemeenteraad zat heb ik zelfs een vangnet voorgesteld richting de gemeente Ermelo, zodat iedereen die van de basisschool afkomt dat doet in het bezit van een zwemdiploma. Helaas heeft de gemeente Ermelo dit nooit opgepakt.
In mijn tijd als raadslid is er wel gezegd dat er in de toekomst iets gedaan moest worden aan het zwembad en ben ik altijd wel voor het schoolzwemmen geweest, maar tegen een recreatief zwembad. Dit in verband met de hoge kosten dat een dergelijk bad met zich mee brengt en omdat er in Putten (op zeer korte afstand) een prachtig zwembad is voor recreatie.
Nu is het zo dat ik sinds kort regelmatig gebruik maak van dit (oude) gezellige zwembad daar mijn kleindochter in Calluna haar zwemles krijgt. Het is leuk om samen met mijn kleindochter vooraf of na de zwemles nog even van de glijbaan te gaan en met haar te spelen in het water. Ik zie naast de vele ouders met kleine kinderen ook bijzonder veel ouderen die baantjes trekken en werken aan hun gezondheid. Deze mensen maken tijd voor een praatje en zorgen voor een sociaal en ontspannen samenzijn. Zo had ik er nog nooit naar gekeken. Zwemmen is dus niet alleen even "badderen", maar ook een sociaal moment in de Ermelose gemeenschap voor een zeer acceptabele prijs.
Ik denk dat het goed is als men kijkt naar een oplossing waarbij het recreatieve element ook een belangrijke plaats krijgt. Het gaat hier immers niet alleen om het zwemmen, maar ook over de sociale samenhang binnen de Ermelose bevolking; iets wat de gemeenschap wat mij betreft best iets meer mag kosten.