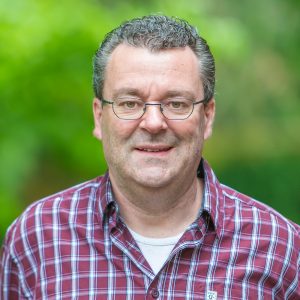 door René Arts – Regelmatig krijg je als gemeenteraadslid te horen dat je niet luistert. Of dat je van mening verandert.
Vaak gaan we als raadsleden op bezoek bij mensen die iets onder onze aandacht willen brengen. We gaan dan luisteren en in gesprek. Als je dan een andere mening hebt dan degene bij wie je op bezoek was, dan vindt men dat je niet hebt geluisterd. Als je iemand geen gelijk geeft, luister je dan niet?
Als ik als raadslid heb geluisterd, ga ik vervolgens nadenken en alle standpunten tegen elkaar afwegen. En dan samen met mijn fractieleden een standpunt bepalen. Als dat een ander standpunt is dan degene bij wie ik geweest ben, kan ik dat dan goed uitleggen. Ik vind het trouwens wel netjes om dat wel te vertellen aan degenen met wie ik heb gesproken.
Soms verander ik ook van mening. Een jaar of drie geleden vond ik dat er een zwembad moest komen in Ermelo, maar dat een bak water, met een mooi woord een doelgroepenbad, mogelijk genoeg zou zijn. Nu denk ik daar wat anders over. Ben ik dan onbetrouwbaar? Degenen die alleen een bak water ook genoeg vinden, zullen zeggen van wel. Degenen die zeggen dat er een zwembad met extra mogelijkheden moet komen, zoals een recreatiebad en een bubbelbad, zullen zeggen van niet.
Uiteraard ga ik graag met mensen in gesprek die hierover van gedachten willen wisselen. Waarbij luisteren dus niet hetzelfde is als gelijk geven. Maar waarbij ik soms wel van standpunt verander.