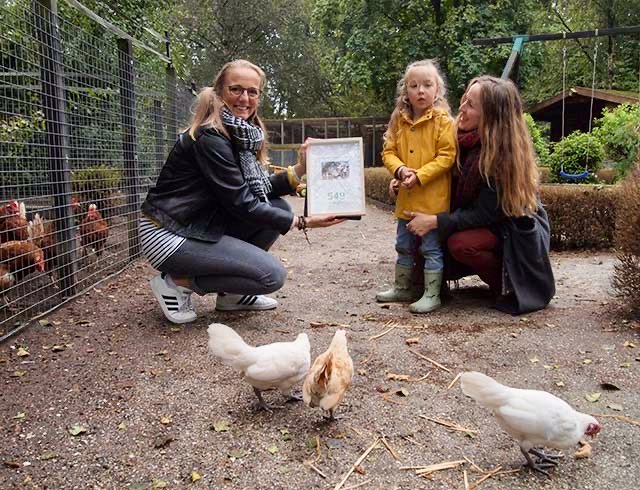 Door Evelien Kars – Maandag – 28 september – mocht ik de petitie in ontvangst nemen van Nienke Reuvers. Zij wil graag de dierenweide welke nu op Veldwijk gesitueerd is behouden. Niet per se op deze locatie of in deze vorm, maar wel als belangrijke plek voor kinderen en cliënten. Ook voor de toekomstige bewoners van de te ontwikkelen woningen op Veldwijk.
Haar enthousiasme en constructieve houding zijn verademend: niet vanuit een "gemeente, je moet het maar regelen – houding" maar vanuit "hoe kunnen we samen komen tot – houding". En natuurlijk betekent dat niet dat je het direct voor elkaar hebt, maar het maakt wel dat je samen kunt kijken naar de mogelijkheden. En hoe daar te komen.
De petitie is door 549 mensen ondertekend – waarvan 288 met naam en toenaam uit Ermelo. Het geeft mij in ieder geval de hoop (of eigenlijk zelfs verwachting) dat hier mensen tussen zitten die dit met Nienke op willen pakken. En dan bedoel ik niet alleen maar een handtekening zetten.
GGZ Centraal – de eigenaar van de grond – ziet de dierenweide niet meer als toegevoegde waarde voor de zorg, ook gezien de kosten, regels rondom beheer et cetera. Dus dat is een doodlopende weg. Maar de gemeente gaat uiteindelijk wel over de openbare ruimte in de nieuwe woonwijk. Als we daar dan een plek kunnen vinden. En er zijn inwoners die het beheer met elkaar willen organiseren. Dan denk ik dat het net zoiets moois zou kunnen worden als het park aan het Pretoriusplein. Of de buurttuin aan de Retiefstraat.
Ik ben benieuwd!