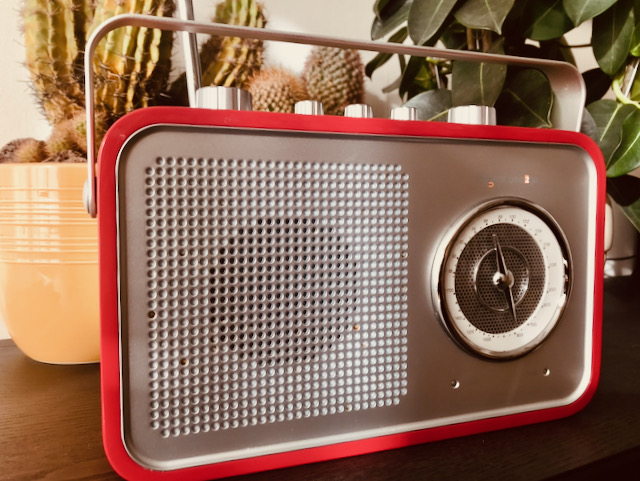 Door Anneke Knoppert – Het is vandaag Wereldradiodag las ik. Mijn eerste reactie was "nou, gefeliciteerd", maar dat was wel wat erg kort door de bocht. Ik las dat ongeveer 95% van de wereldbevolking wordt bereikt door radio en dat zelfs in ontwikkelingslanden 75% van de huishoudens toegang heeft tot radio. Uiterst belangrijk om toegang te krijgen tot informatie en vrije pers., dus een dag als vandaag is wel degelijk een bijzondere.
Zelf luister ik iedere dag wel even naar de radio. In mij jonge jaren altijd naar radio Veronica, de zeezender met dj's als Lex Harding, Joost den Draaijer, en Tineke de Nooij. Dat er andere radiostations bestonden zoals Hilversum 3 leerde ik pas door het gelijknamige liedje van Herman van Veen. Tegenwoordig staat meestal Radio 1 of BNN-radio aan en is mijn favoriete programma Met het Oog op Morgen. Zal vast met de leeftijd te maken hebben.
In Ermelo hebben wij, samen met Harderwijk en Putten, onze eigen radio: Veluwe FM. En nog mooier, als Ermelose politiek hebben wij zelfs een 'eigen' programma. Iedere dinsdagavond van zeven tot acht presenteert Bas Tempels het politieke café Stemgeluiden over de gemeente Ermelo waar politici en inwoners mogen aanschuiven en inbellen. Komende dinsdag, 16 februari, zal Progressief Ermelo weer van de partij zijn om te praten over wat zich momenteel zoal afspeelt in 'de politiek'.
Als u nu iets heeft waarvan u meer wilt weten, waar u uw mening over kwijt wilt of waarover u een vraag heeft, laat het ons weten! Of app tijdens de uitzending naar 06 – 8309 8309. Kan ook om te reageren op wat er gezegd wordt.
Tot slot nog een tip voor de 'nostalgischen' onder ons: In 2009 is er een buitengewoon vermakelijke film gemaakt over de Britse piratenzender Radio Rock die in de zestiger jaren uitzond vanaf hun schip op de Noordzee. Ik zag dat de film te zien is via Pathé Thuis, maar ik heb de DVD hier thuis staan en wie wil mag hem lenen.