Door Frans van de Visse – Vrijdag 20 januari is het een feestelijke dag door de opening van het Jongerencentrum LOEV in het gebouw Montana op het terrein van Bartiméus.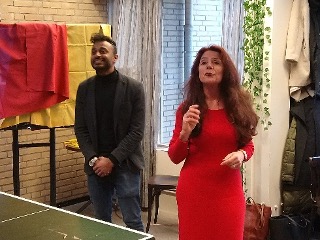 Hier kunnen de netwerkpartners gebruik maken van de mooie zaal waar jongeren zich kunnen vermaken met o.a. tafeltennis, maar ook lekker chillen in een bank, gamen of tv kijken.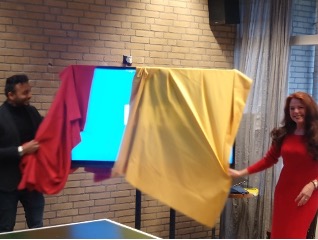 LOEV is de naam van dit jongeren centrum. LOEV betekend voelen, maar dan een combinatie van love + voelen. Een mooie naam voor een plek waar jonge mensen elkaar kunnen vinden en zichzelf durven te zijn.
De opening van LOEV werd door directeur Welzijn Ermelo,  Mathilde Stam, samen met Wethouder Sarath Hamstra luister bijgezet.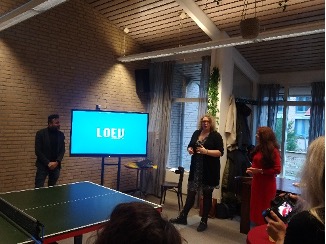 Namens Progressief Ermelo was het nieuwe raadslid Frans van de Visse aanwezig, die tevens jongerencoach is. Voor de groep Jongeren-coaching onderdeel van Welzijn Ermelo is er een speciale ruimte voor overleg binnen het gebouw ingericht.
Voor Progressief Ermelo in het algemeen en voor Frans in het bijzonder is het belangrijk 'er te zijn' voor jongeren. Of het nu woningbouw, werk, financiën of sociale problematiek betreft.
Laat LOEV nog jaren een fijne thuisplek zijn voor jonge mensen in Ermelo.