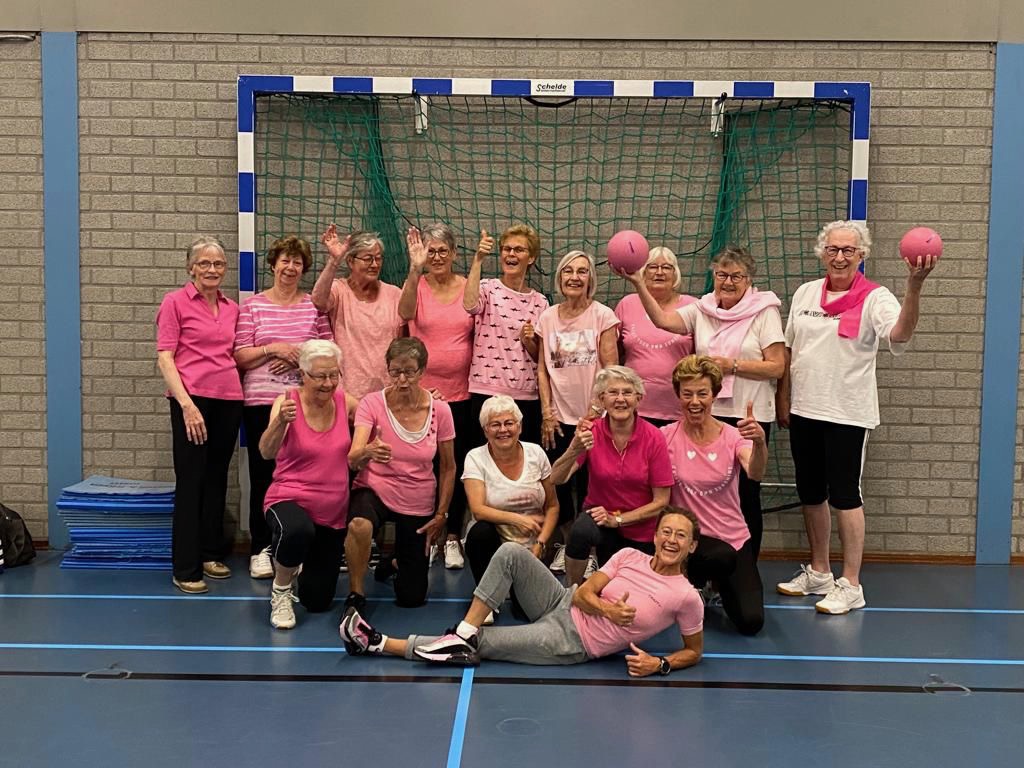 Door Evelien Kars – Hé, ben je verdwaald, zei iemand tegen mij toen ik na twee uur bewegen nog even een kop koffie dronk in het sportcafé in Triade. Nee, zeker niet, zei ik, ik ben op werkbezoek!
Via mijn moeder hoorde ik goede verhalen over de Gymclub Triade. Een activiteit georganiseerd door Welzijn Ermelo. Wekelijks sporten hier inwoners van Ermelo onder leiding van beweegcoach en personal trainer Ingrid Epskamp.
Ik besloot contact met haar te leggen en te vragen of ik eens mocht komen kijken. Want als raadslid praten over waar het geld aan wordt uitgegeven is één ding, maar zien en ervaren waar het geld aan besteed wordt in de praktijk is minstens zo belangrijk. Als er dan voorstellen komen vanuit het college, heb je er ten minste echt een beeld bij!
Ik mocht komen, onder de voorwaarde dat ik wel in sportkleding zou komen en mee zou doen. Want hé, hoe kun je het anders ervaren!
En ervaren heb ik het. Mooi hoe alle deelnemers aangeven: niet het sporten zelf is alleen belangrijk, maar ook het sociale aspect. Na afloop van elke les wordt er koffie gedronken met elkaar. Mensen weten wat er speelt in elkaars leven.
Maar ondertussen zet Ingrid in een uur tijd alle spieren weer in beweging. Iedereen kan op zijn of haar eigen niveau mee doen. Oefeningen voor kracht, balans en conditie. Iedereen is aan het genieten van het bewegen, heeft lol met elkaar. Van top tot teen in beweging. Met materialen. Op muziek en met een glimlach.
Met als resultaat dat mensen fitter zijn, na de les afspraken maken om ook eens samen te gaan wandelen of fietsen. Een kaartje sturen naar iemand die niet zo fit is. Omzien naar elkaar. Het verbindt mensen. Kortom: het sportuurtje is zoveel meer dan bewegen.
Ingrid en sporters, dank voor jullie gastvrije ontvangst en het delen van jullie verhalen. Ingrid, jij ook dank voor het delen van je visie: door samen te blijven bewegen, zijn we preventief bezig! En hebben mensen minder zorg nodig. Mooi hoe jij vanuit je hart een steentje bijdraagt aan: samen vrolijk en vitaler ouder worden. Gericht op langer zelfstandig kunnen blijven wonen. Ik kom zeker nog eens terug!