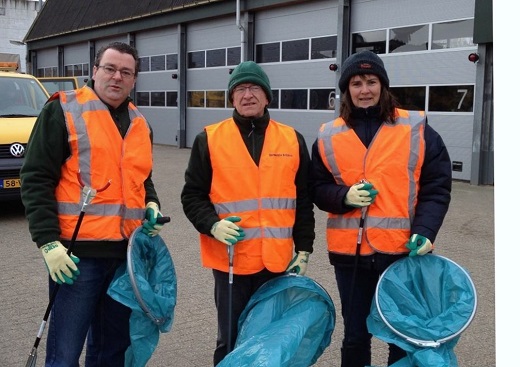 Progressief Ermelo verwacht van de gemeente dat zij op het gebied van duurzaamheid fungeert als voortrekker en aanjager. Dat betekent dat de gemeente zelf duurzaam functioneert maar ook dat zij bevordert dat burgers en bedrijven investeren in zonnepanelen, dubbel glas en isolatie van gebouwen. De gemeente zet daartoe actief haar fonds in waaruit burgers en bedrijven onder gunstige voorwaarden kunnen lenen om duurzame investeringen te kunnen betalen. Voor dit fonds zouden ook huurders – in overleg met hun verhuurder – in aanmerking moeten komen.
Progressief Ermelo is een voorstander van een natuurlijker beheer van het openbaar groen. Door gerichter te maaien ontstaat een gevarieerder groenstructuur met bloeiende planten. Ook neemt de biodiversiteit toe, wat onder andere ten goede komt aan nuttige insecten zoals bijen. De natuurlijke uitstraling van onze gemeente wordt sterker en de onderhoudskosten lager. Braakliggende terreinen (zoals de Driesprong) willen we laten inzaaien met veldbloemenmengsels en openstellen voor recreatief gebruik.
Het is belangrijk dat de gemeente stimuleert dat regenwater niet meer via daken en het verhard oppervlak in het riool verdwijnt. Daardoor bezinkt regenwater in de bodem en voorkomt het verdroging.
De gemeente moet zich inspannen om zwerfvuil tegen te gaan. De jaarlijkse afval opruimdag is een goed middel. Progressief Ermelo wil dat de gemeente onderzoekt of scholen en sportclubs ingeschakeld kunnen worden om de omgeving afvalvrij te houden. Hier kan een vergoeding tegenover staan voor de school of club, omdat de gemeente hier geld kan besparen. Scholen en clubs zouden bijvoorbeeld een gebied kunnen adopteren.
Om zwerfvuil en illegale stort in het bos te voorkomen, is Progressief Ermelo voorstander van het inzetten van buitengewoon opsporingsambtenaren in het bos.