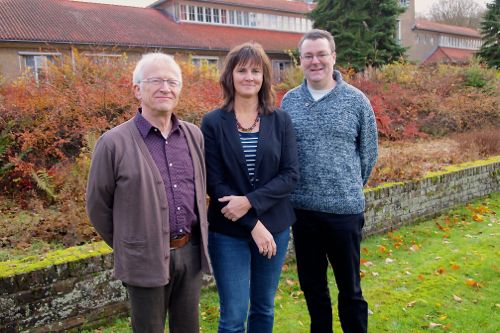 Een paar weken geleden stond er op de website van Binnenlands Bestuur een artikel dat het de lokale politieke partijen zou ontbreken aan een visie op de zorg. Het zal je maar gezegd worden!  Progressief Ermelo herkent zich echter niet in deze kritiek. Als lokale partij hebben wij welzeker een visie op de zorg. En omdat mensen te allen tijd recht hebben om te weten wat ze van een politieke partij kunnen verwachten (het is tenslotte verkiezingstijd nietwaar)
willen we kort een en ander vertellen.
Om te beginnen: wij weten dat veel mensen bezorgd zijn over hoe het nu verder gaat met de zorg terwijl de overheid zich terugtrekt en juist meer wil van de burger. Vorige week nog verscheen er een onderzoeksrapport van I & O Research B.V. met als conclusie: driekwart van de burgers wil geen verdere kortingen op de thuis-, jeugd- en ouderenzorg. De uitkomst van dit onderzoek sterkt ons in onze opvattingen. Want wij willen de zorg op peil houden. Niet iedereen kan bij zorgvragen immers terugvallen op zijn of haar netwerk.  Hier zien wij wel degelijk een blijvende rol voor de gemeente en de beschikbare inzet van professionele hulpverlening. De lokale overheid mag hier niet terugtreden. Dat de burger, nogmaals, meer eigen verantwoordelijkheid moet nemen en niet passief moet (gaan) leunen op de overheid, daar is niks mis mee. Prima zelfs. Maar een adequaat zorgaanbod blijft nodig; laagdrempelig en met zo min mogelijk bureaucratie. Daarbij moeten de zorgvragers en hun naasten wel zelf de regie kunnen voeren over de wijze waarop problemen worden opgepakt. Voor die mensen die dat kunnen en willen, bepleiten wij daarom de mogelijkheid van een persoonsgebonden budget (PGB). Dan kunnen mensen zelf bepalen door wie en hoe zij worden geholpen. Dat is pas eigen verantwoordelijkheid. Dat is pas keuzevrijheid. Met andere woorden: er moet nodig een lokaal PGB beleid worden opgezet.
Nog een ander belangrijk principe van Progressief Ermelo is dat we kiezen vóór en ons richten óp de economisch en sociaal minst sterkeren. In ons verkiezingsprogramma staat het sociale domein dus voorop.
Tenslotte, als politieke partij hebben we ook financiële conclusies getrokken:  Het is ons duidelijk welke kant we op willen en dat is: niet als gemeente nog verder bezuinigen op het sociale domein. Dat heeft Den Haag al gedaan! Gemiddeld moet de gemeente het op de nieuwe taken in het sociale domein al met zo'n 25 % minder doen. Daarvan zeggen wij: genoeg is genoeg. Misschien moet er zelfs wel geld bij uit algemene middelen!? Wij willen dat op voorhand niet uitsluiten. Wij willen de discussie blijven voeren over de vraag: wat is leidend? De zorgvraag of het budget vanuit Den Haag ?
Nieuwsgierig geworden? Meer weten? Lees hier ons volledige verkiezingsprogramma. U moet er dan wel even voor gaan zitten om ons verhaal goed in u op te nemen.